Grow Your Skills
With skills in short demand, don't stop with the Basics! Take advantage of no-charge, flexible Rancher classes to grow your container and Kubernetes knowledge. From meetups to rodeos and continuing with our master class series, we provide a one-stop shop for your learning needs!
Rancher Online Meetups
Join our free online meetups to learn how to use Rancher to easily deploy and manage Kubernetes. Learn strategies, best practices and tips from Rancher product experts, customers and partners. Each session includes live demos and plenty of time for live Q&A.

Online Meetups

Oct 26, 2022

Global Online Meetup: Harvester
Join SUSE for our Global Online Meetup: Harvester – our open, interoperable modern HCI solution. Explore with our technical experts, how Harvester and...
Rancher Rodeos
Rancher Rodeos are free, in-depth workshops designed to give DevOps and IT teams the hands-on skills they need to deploy and manage Kubernetes everywhere. These half-day workshops take place in many locations across North America and Europe. The content is delivered by technical experts at Rancher and aim to educate anyone interested in learning how to use containers or Kubernetes.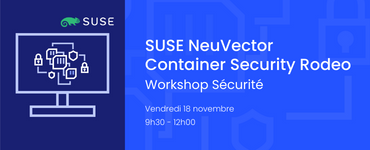 Rodeos

Nov 18, 2022

SUSE NeuVector Container Security Rodeo FRANCE
Les Rodeos SUSE NeuVector sur la sécurité des conteneurs sont des sessions en ligne gratuites et approfondies, conçues pour les praticiens de tous niv...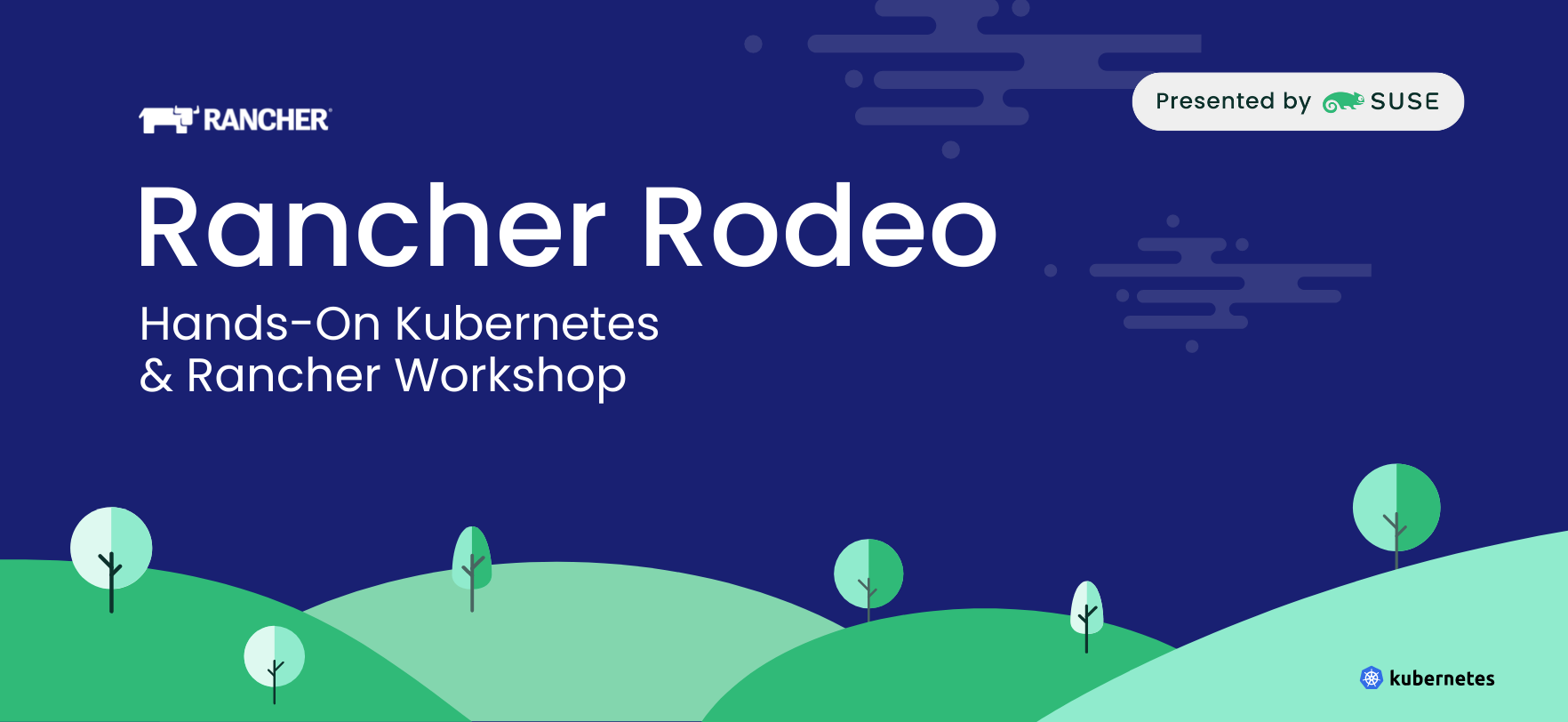 Rodeos

Nov 16, 2022

EMEA Virtual Rancher Rodeo_English
Learn to deploy containers in production in this in-depth workshop designed to give DevOps and IT teams the skills they need to manage Kubernetes ever...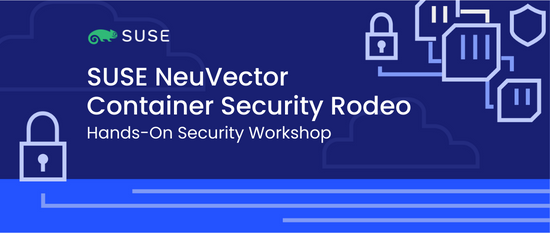 Rodeos

Nov 01, 2022

NeuVector Rodeo - North America
Join the SUSE experts in this free virtual NeuVector Container Security Rodeo session and learn the basis with which to put together the right tools t...
Kubernetes Online Master Class Series
Rancher is proud to host a series of live, online training sessions on containers, Kubernetes, Rancher, and other integrations. In these virtual master classes you will see presentations and demos on many topics by our customers, users, partners, and the Rancher team.

Master Class

Oct 19, 2022

Master Class: Hands on with Acorn and SUSE Rancher
Acorn is a new, open-source containerized application packaging framework that provides an opinionated framework for developing and deploying applicat...

Master Class

Oct 05, 2022

Master Class: Manage Edge Infrastructure Using Elemental
Managing a full stack of software across 1000s of geographically distributed locations is hard. You have to deal with processes like secure onboarding...