Resources
A collection of eBooks, white papers, videos, podcasts, and customer stories offer product information and insights.
Analyst Reports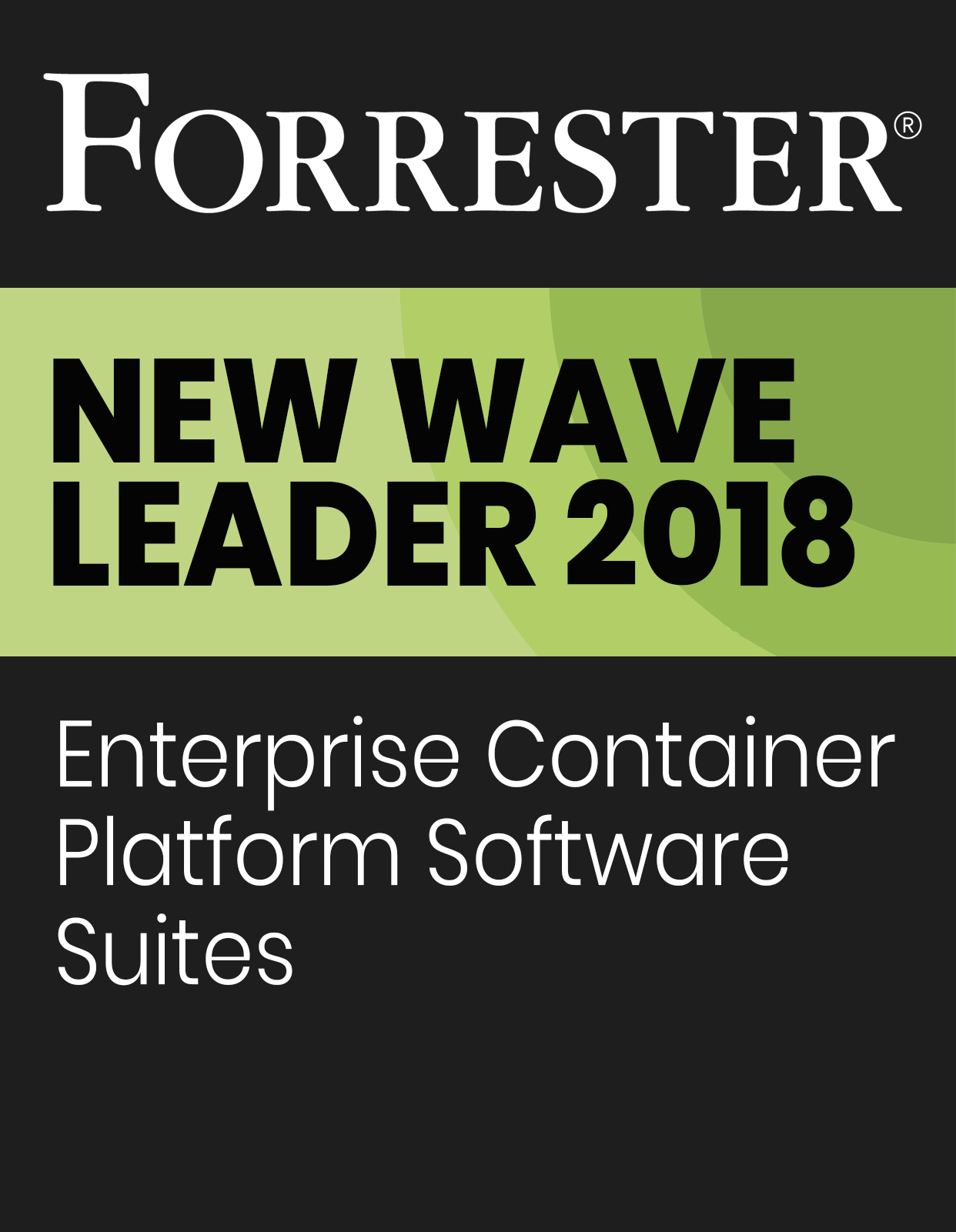 Forrester names Rancher a New Wave Container Management Leader
Rancher simplifies and innovates across the open source stack.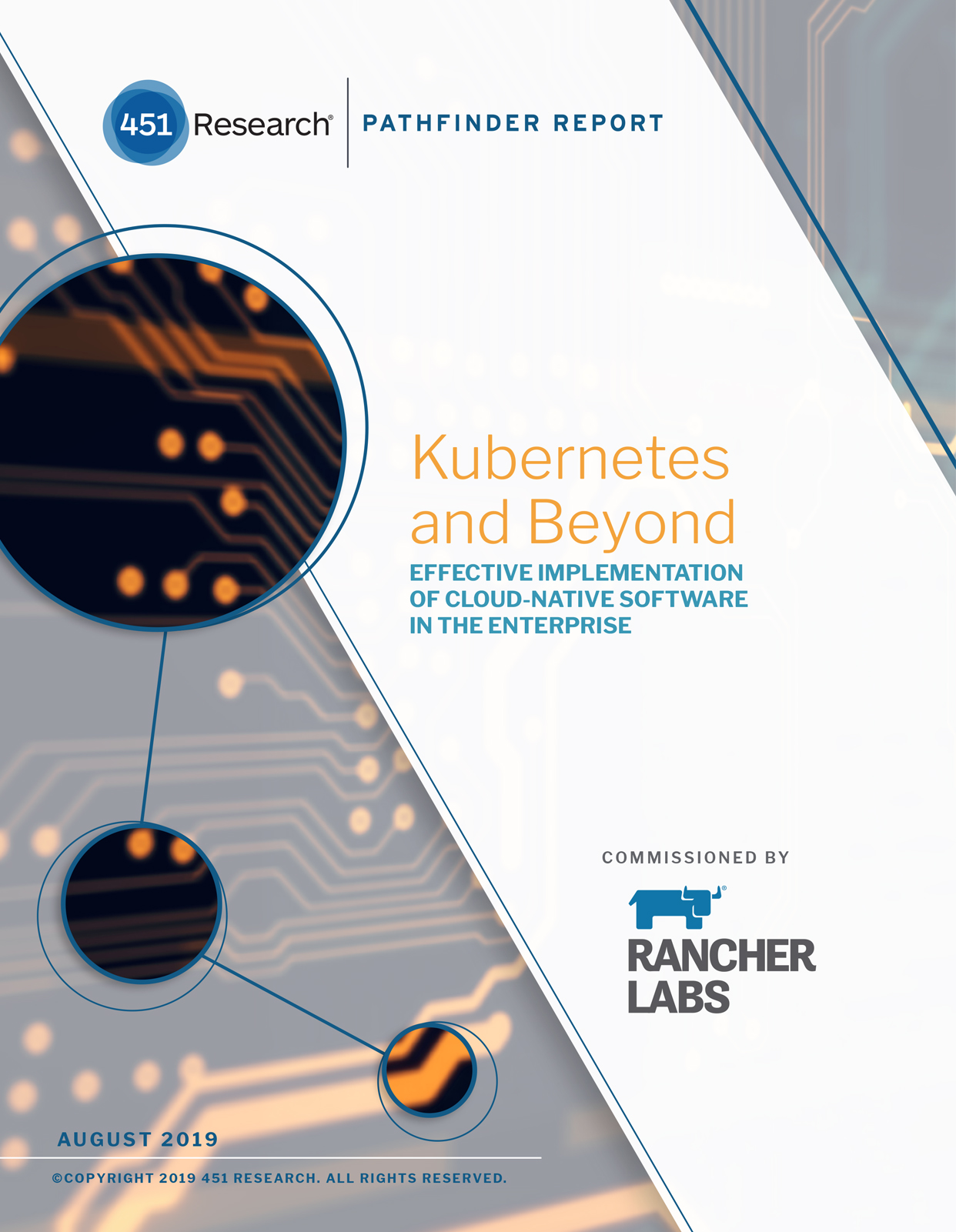 Kubernetes and Beyond: Effective Implementation of Cloud-native Software in the Enterprise
Cloud-native software such as containers and Kubernetes have become critical for...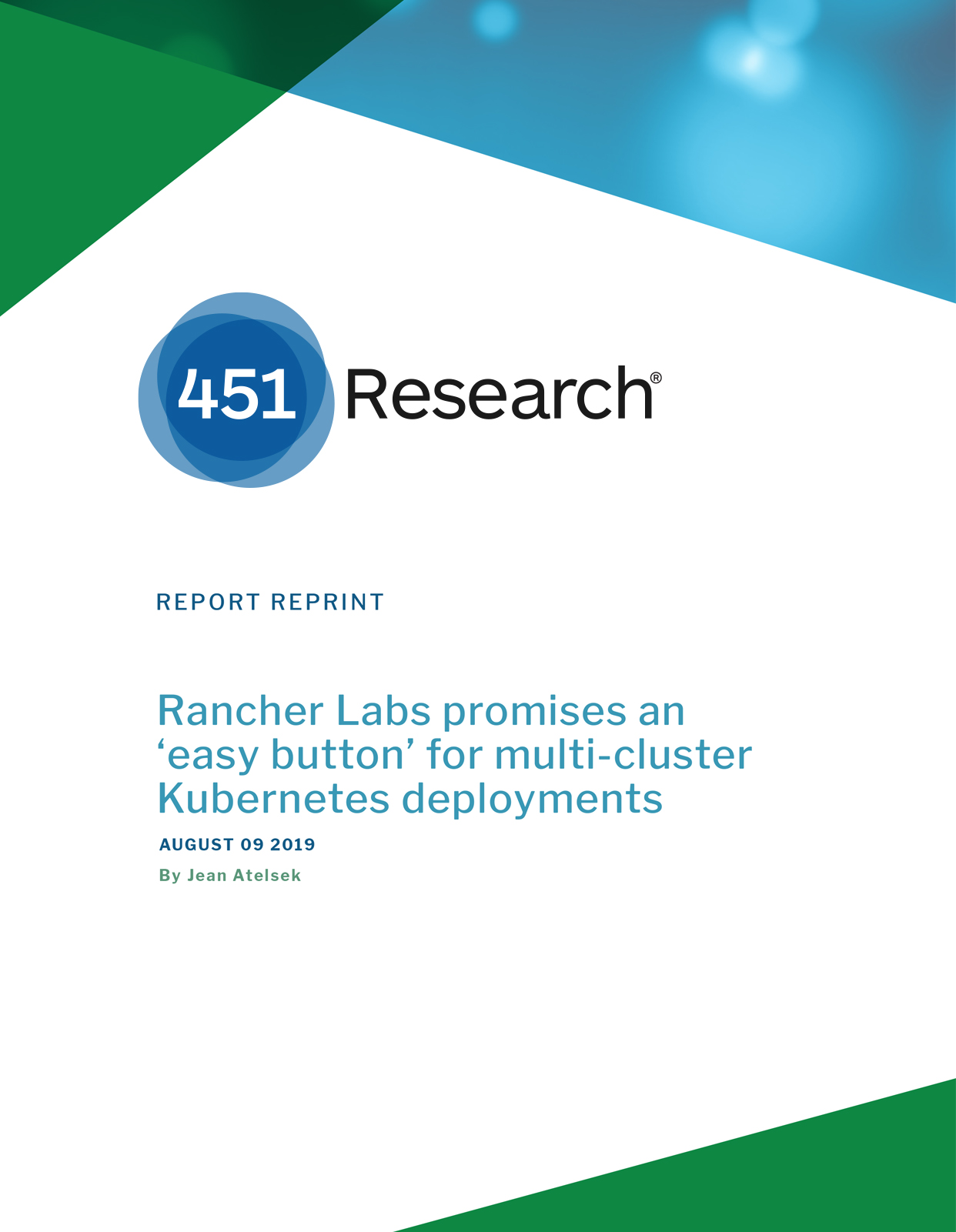 Rancher Labs Promises an 'Easy Button' for Multi-cluster Kubernetes Deployments
Rancher now offers a software portfolio with a full-featured Kubernetes distribution...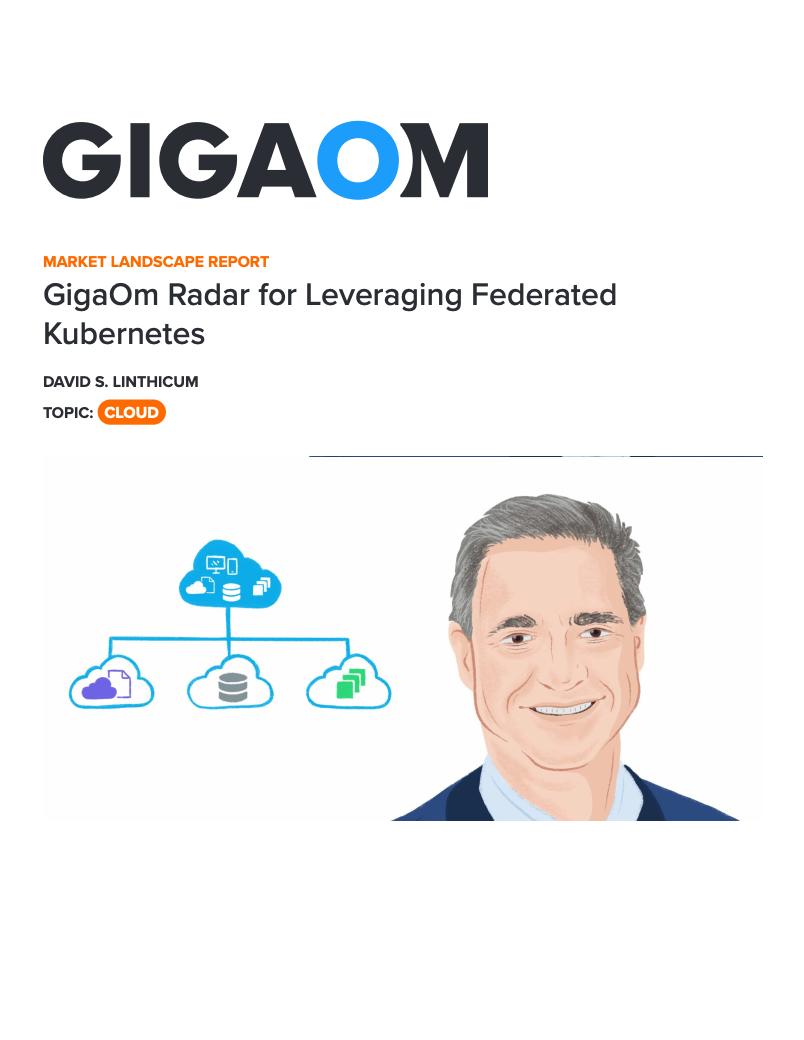 Rancher is Recognized as a Leader in Federated Kubernetes Management
GigaOm Report names Rancher an Outperformer in Federated Kubernetes.
White Papers
Rancher Technical Architecture
Find out how Rancher fits into your container strategy.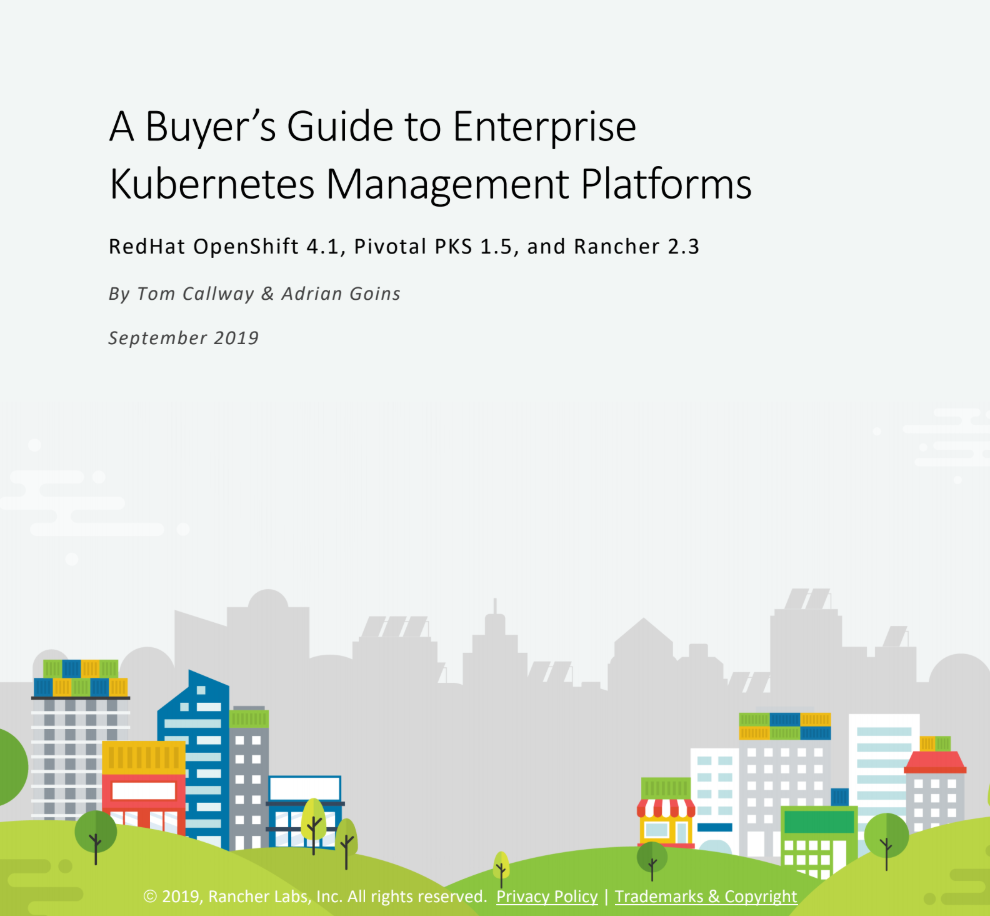 A Buyer's Guide to Enterprise Kubernetes Management Platforms
This whitepaper evaluates the features of three leading Kubernetes Management Platforms.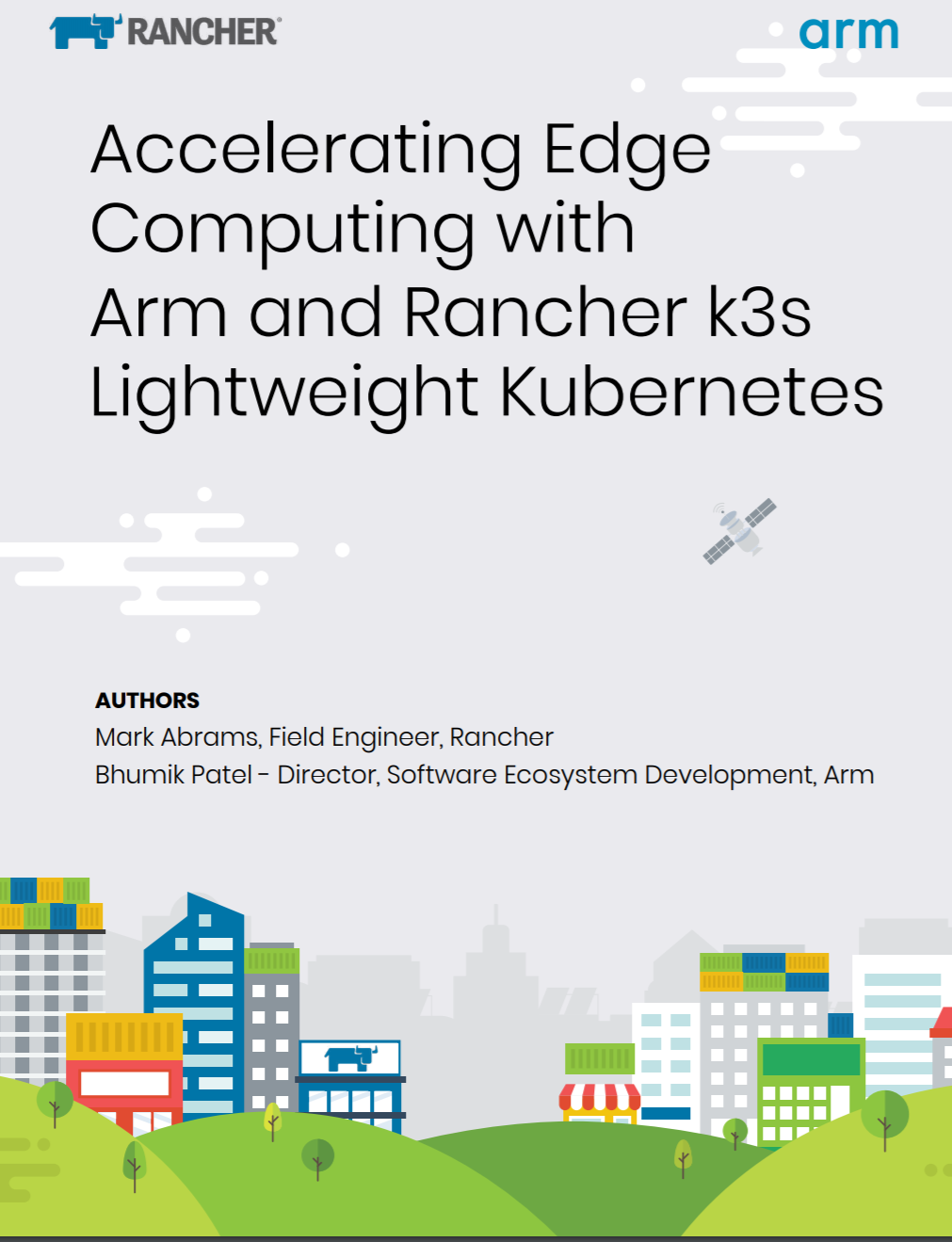 Accelerating Edge Computing with Arm and k3s Lightweight Kubernetes
Learn how k3s and Arm come together to be an ideal edge solution.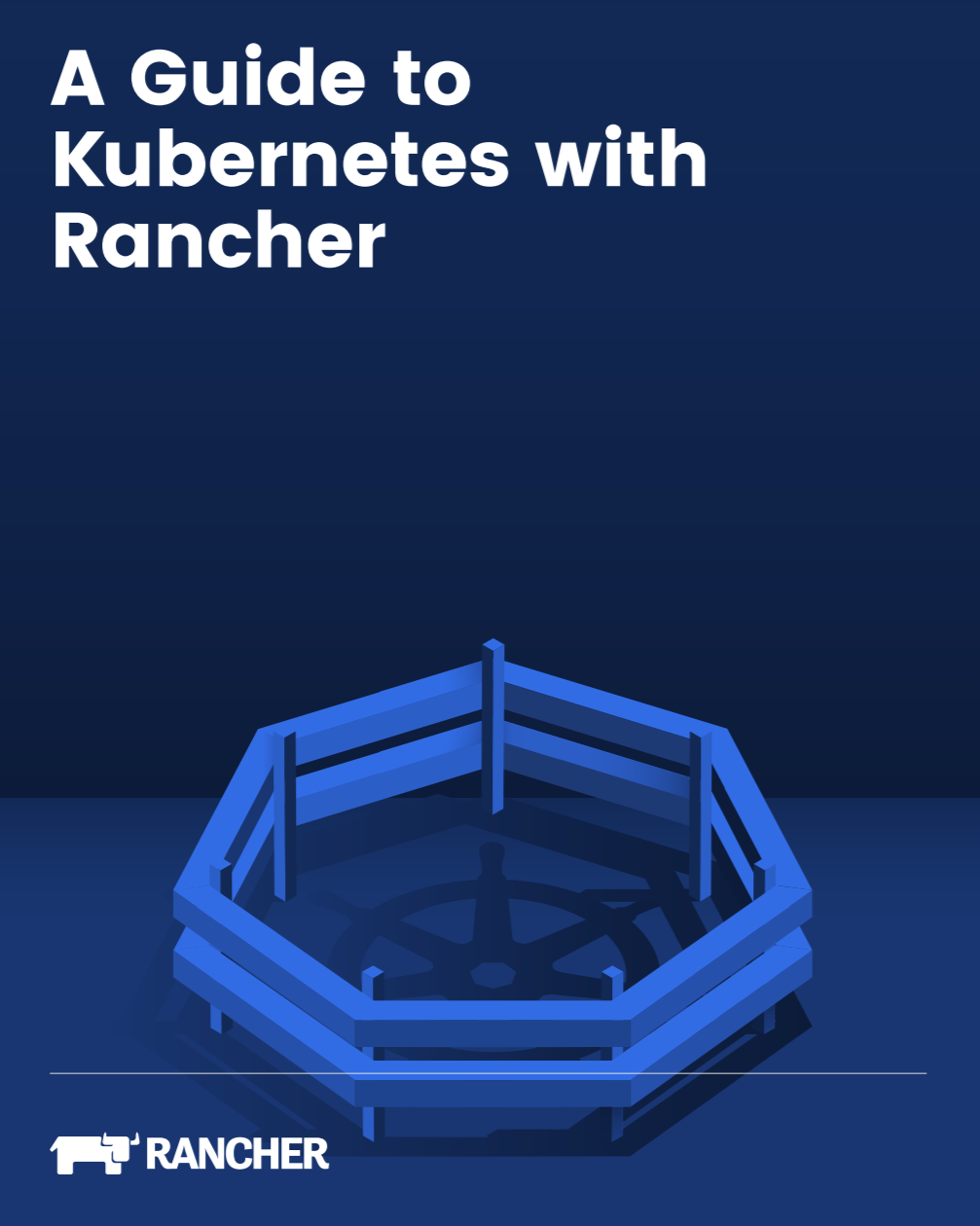 A Guide to Kubernetes with Rancher
Partner with Rancher on your Kubernetes journey.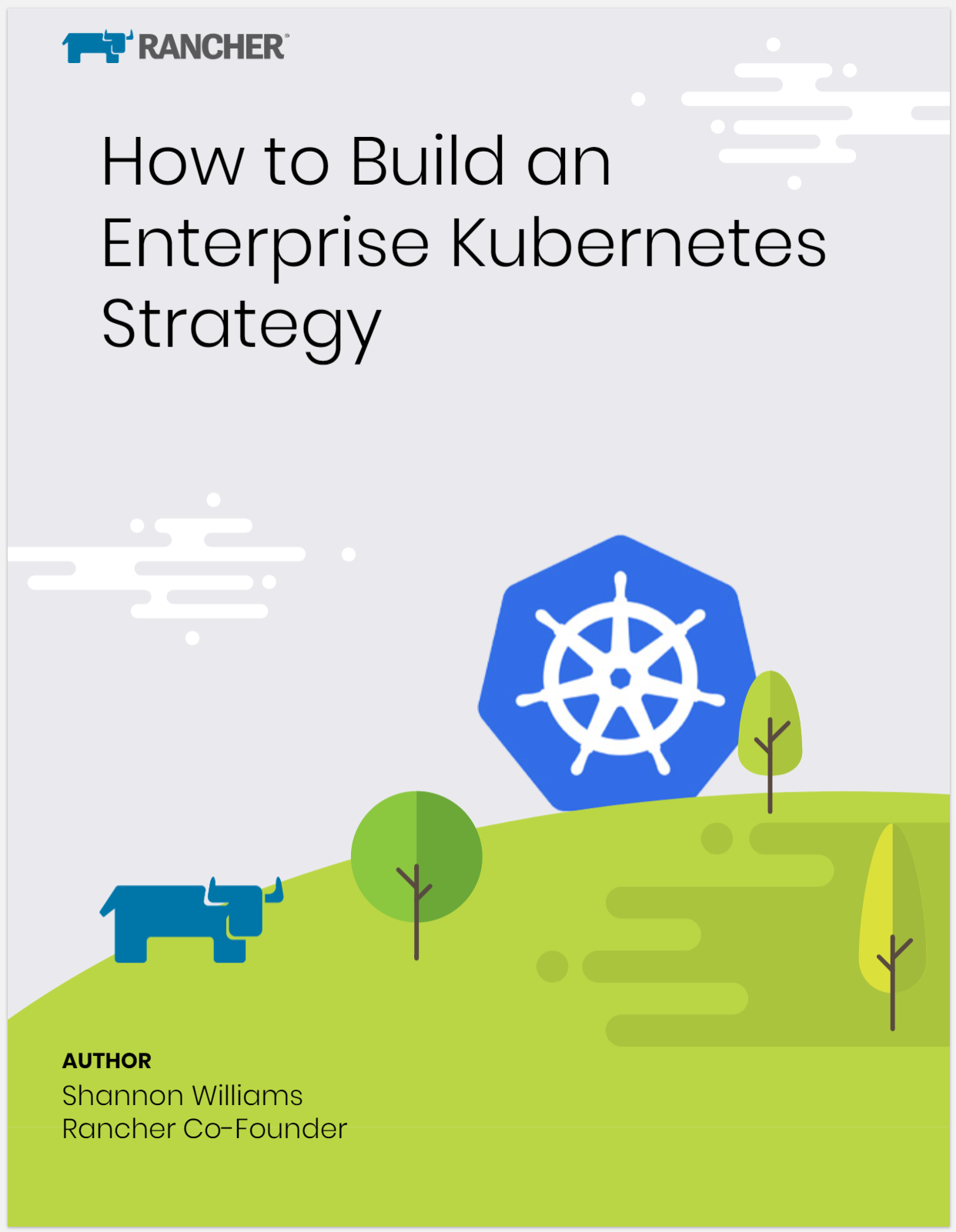 How to Build an Enterprise Kubernetes Strategy
In today's emerging cloud-native environments, Kubernetes is everywhere.
EBooks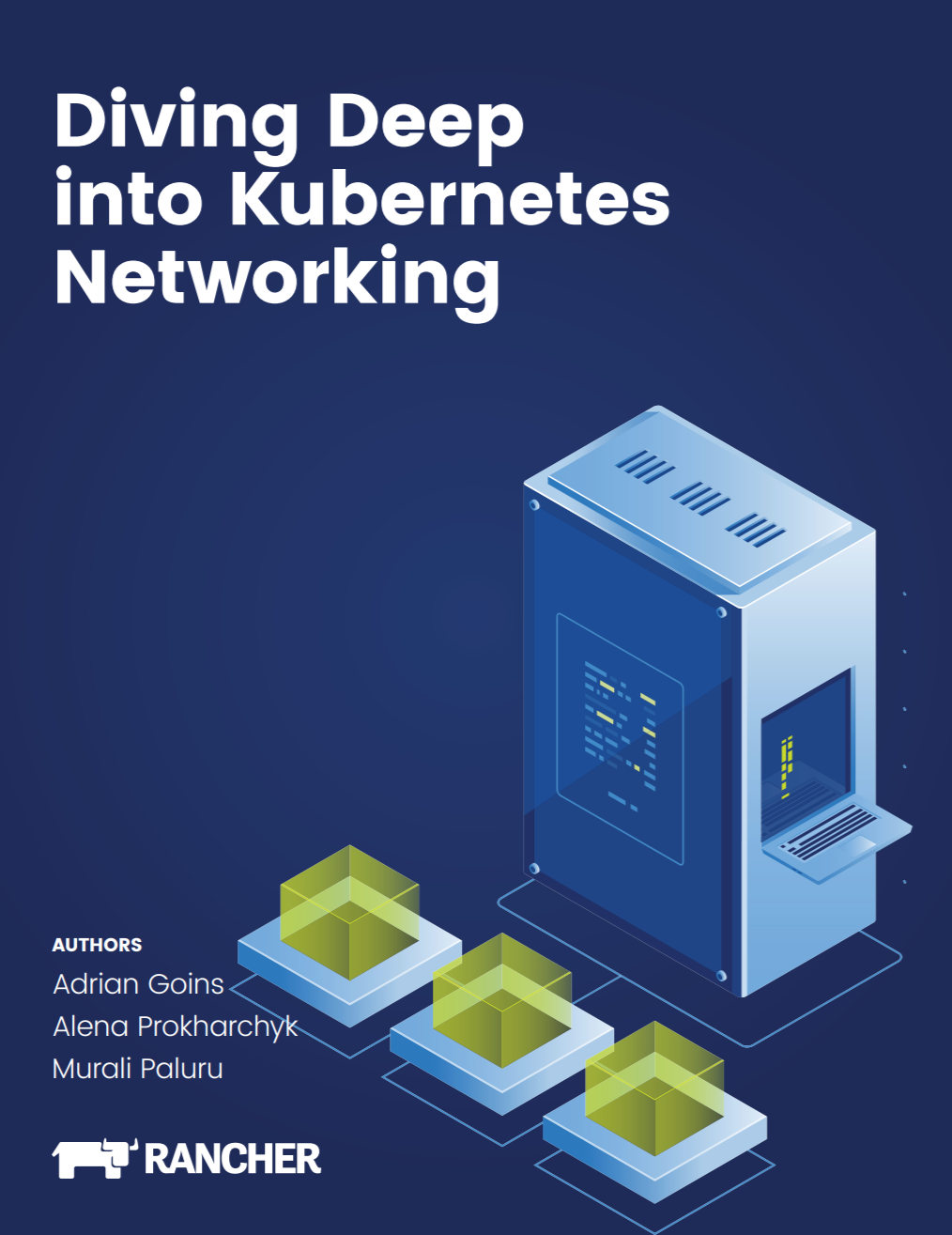 Diving Deep into Kubernetes Networking
Discover various networking concepts related to Kubernetes.
Comparison Reports
Discover how the contenders stack up with our comparison guides. Understand your options so you can make the right choices for your projects.
Rancher Recognized as a Leader in Latest Forrester Wave

Rancher vs. OpenShift – A Consultant's View

Docker Swarm vs. Kubernetes

Microservices vs. Monolithic Architectures

Containers vs. Virtualization